As an artist based in the picturesque city of Dunedin, New Zealand, I specialize in capturing the beauty of the landscapes and people that surround me through my paintings.
Landscape Paintings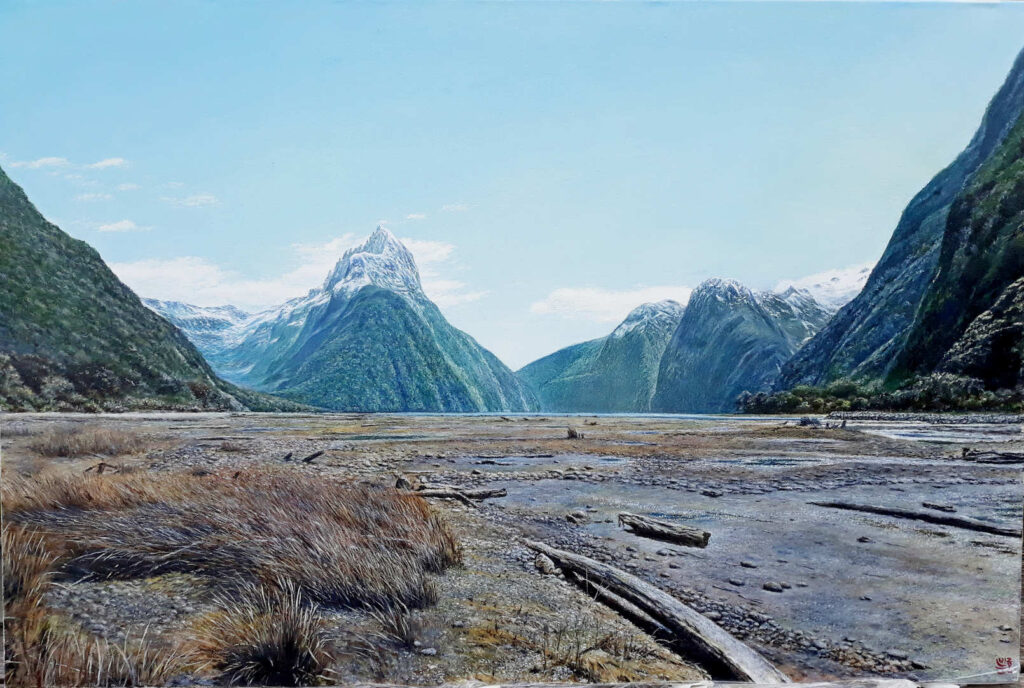 Painting and drawing have been a passion of mine since I was a child. As I grew older, more of my love for painting developed and fine art became a central part of my life.
My work explores the natural beauty of the landscapes in New Zealand. The breathtaking landscapes of New Zealand are a constant source of inspiration and motivation for my art. Recently, I am particularly drawn to seascapes, as well as the charming and picturesque small towns and rivers in rural areas.
I also enjoy painting portraits, as it helped me develop a love for realism painting during my early artistic pursuits in life.
Portrait Paintings
For me portrait painting is about three things: facial expression, posture, and presentational mood.
As a realism painter, my passion for portrait painting lies in uncovering the unique charm and beauty of my sitters, and emphasizing it through the most artistic presentation possible.
Painting skill is important, but through my long experience, I have learned that other secondary elements such as facial angles, postures, and background moods play an equally important role.
I delight in uncovering the hidden and subtle charm of a person and transforming it into radiant beauty on the canvas. My ultimate goal is to create more than just superficially beautiful portrait paintings. Through my art, I aim to inspire viewers to see their own beauty and be uplifted every time they behold their own portrait.